Restoration Services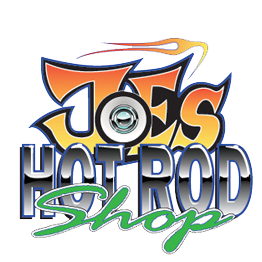 Experienced Professionals Fabrication and Welding Lead Work Body Work – Minor repairs to frame-off restorations Custom Paint – Touch-up or complete Wet Sand & Buff or Buff & Polish to restore lustre We take all our work very seriously, but there is a special pleasure and enjoyment in restoring and customizing "old iron".
Each project is unique and challenging, and may require a long term commitment on both the owner's part as well as ours. If you have a special project in mind or in your garage, whether in need of a minor touch-up, a polishing to restore the hidden lustre (to get'er ready for the summer shows, of course), or a major frame-off restoration, give Joe a call. He'll work with you to decide the best course of repair to fit your budget.
Because each project is unique, with many unknown repairs such as structural problems, old collision damage, and hidden rust, just to name a few, all of our restorations are done on a time and materials basis. In the full restoration process, we must first disassemble the vehicle and remove all paint coatings in order to evaluate the overall condition.
Even a "gem" may have hidden structural damage and previously patched rust holes – we've seen some dandys! For these reasons, initial cost "estimate ranges" are simply a best guess. If you are shopping for a project vehicle, check it out carefully, or have a professional look at it for you. The more hidden body damage and rust, the greater the expense to refurbish or restore it to its original condition.
In addition to full restorations we specialize in collision repair on classic cars. If your special car is involved in a collision you don't want to trust the repairs to just anyone, you want to bring it to a place that knows the in and outs of old cars. Often times the parts aren't as readily available and we have to use our expertise to restore the original parts.
In addition to full restorations we also repair muscle cars and streed rods. Getting in an accident is never pleasant, but when it involves a special car it is more complicated. Don't trust the repairs to just anyone.